Delft is a special place. The city has a vast history with some wonderful stories. William of Orange walked through the Prinsenhof. Johannes Vermeer did his brushwork here. The band Tee Set first saw the light of day here. And the Camijn family have been running a great family business here for decades. Hampshire Hotel Delft Centre has roots going back a long time in Delft.
Mrs de Kok was a shrewd businesswoman who started renting out seven rooms of a property on a street called Houttuinen. Her daughter Elly later took it over, together with her husband Antoon Camijn. The lodging-house rapidly evolved into a professional hotel. In the meantime, Antoon and his band – Formatie Flame – were knocking them flat on all the big stages in the Netherlands.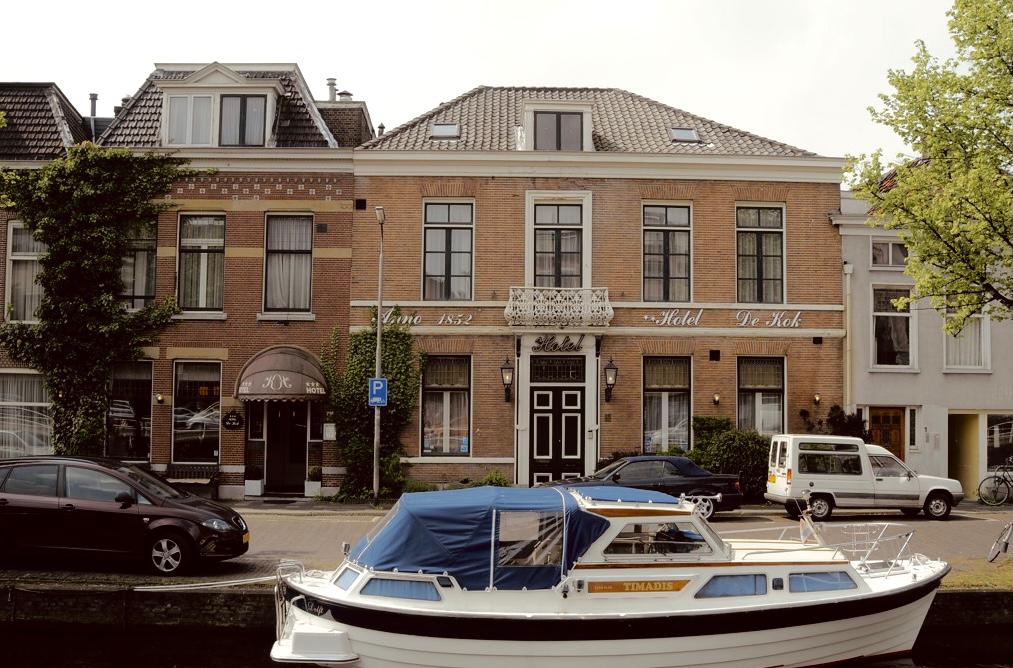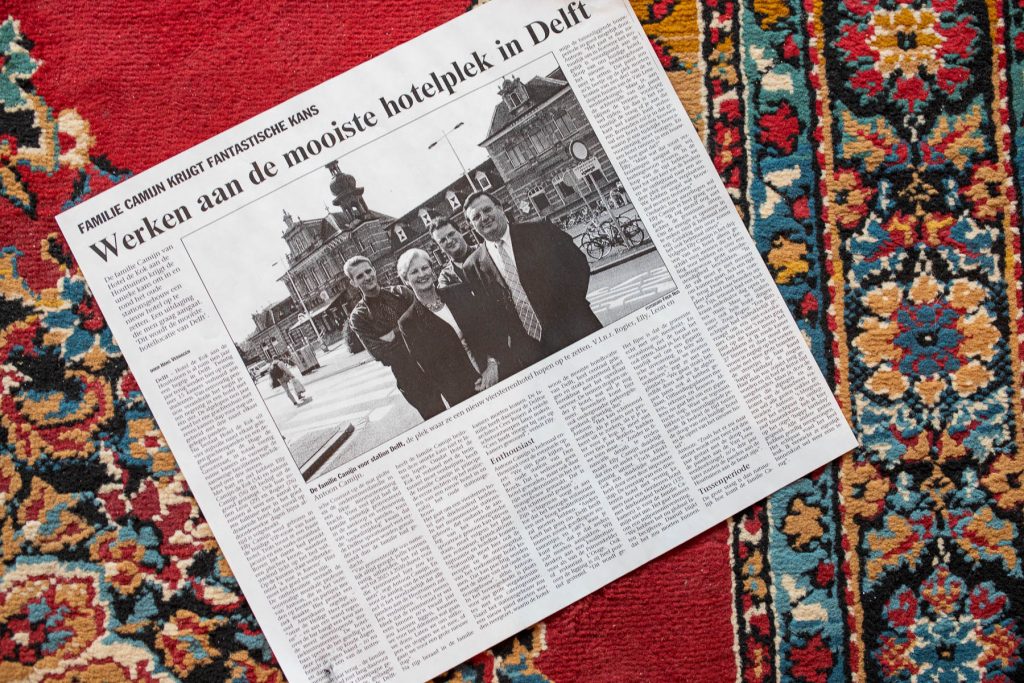 The Municipality of Delft made plans for redeveloping the area around the station, turning it into what is now the Spoorzonegebied. That meant that Hotel de Kok had to go. Plans were immediately made for a new hotel on another street in Delft, called De Koepoortplaats.
Et voila! A new hotel was built in 2010 on the edge of the city centre, with the wonderful greenery of the Delftse Hout recreational area behind it. Hotel Delft Centre is a home from home with everything you need – there are 92 rooms, a bar, lounge, restaurant and three meeting rooms. The brothers Leon and Rogier Camijn were proud to be able to take the baton over from Antoon and Elly.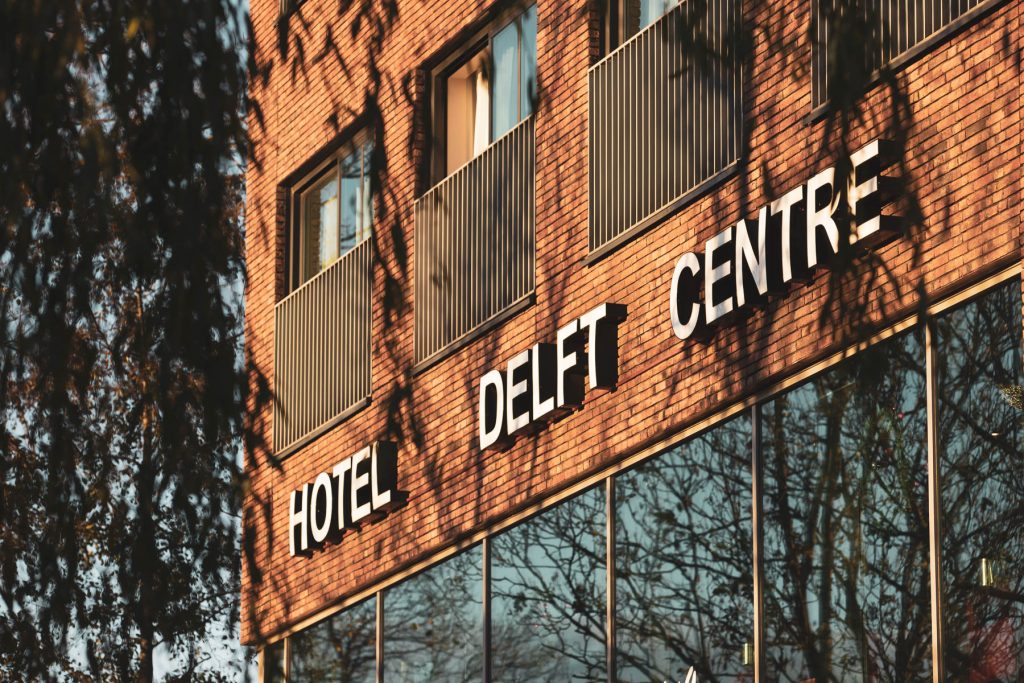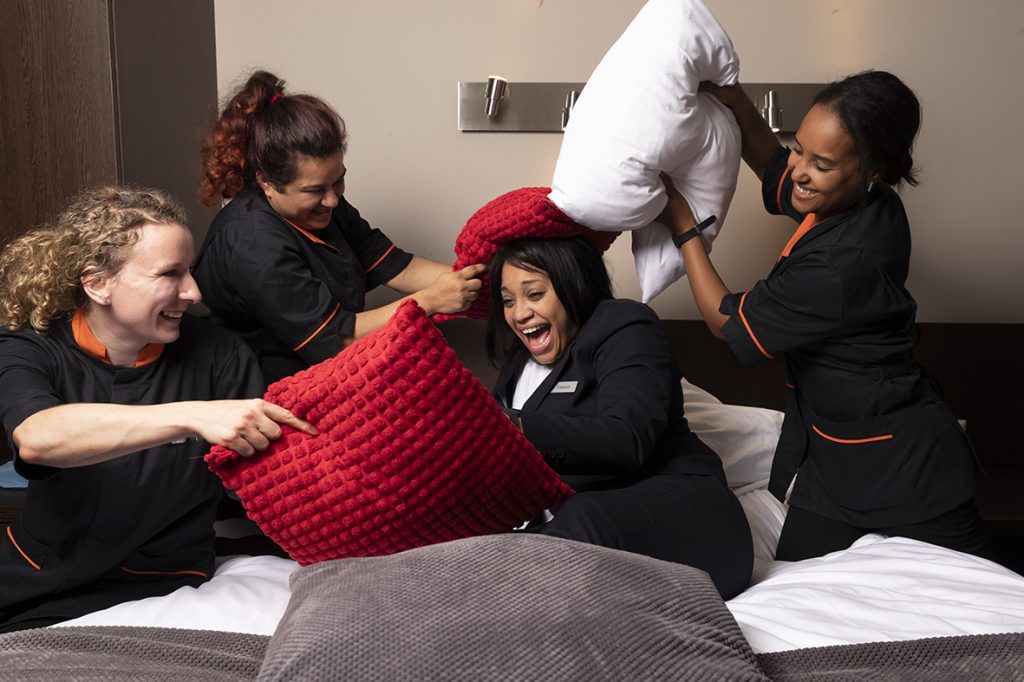 This year too, you can enjoy a wonderful stay in this exceptional Delft hotel. The enthusiastic, eager and friendly team will be waiting to welcome you, of course. A family firm with international allure. What strikes you most? The musical theme and lots of live music. That fits in with Antoon's musical career and the whole family's love of music.
Take a look around the stylish rooms – suitable for any occasion. A weekend in Delft with your whole family? Whether you fancy live music or a romantic overnight stay, you'll feel at home in Delft.